Kotlin vs Java: What to Choose for Android Development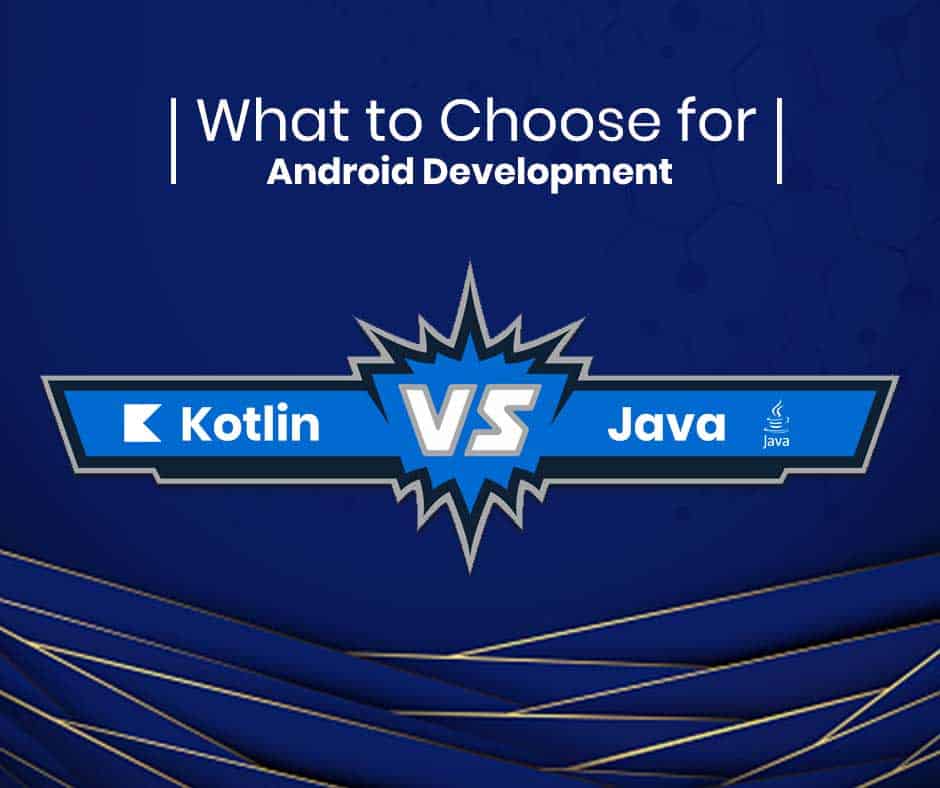 In 2019, Google announced that Kotlin can be used as the language of choice for Android app development. Because of this announcement, this has led to draw the attention of some of the worlds leading brands to adopt and use Kotlin as the language for the development of apps on the Android platform. The popularity of Kotlin has been growing ever since this announcement.
This has influenced a lot of specialists to predict the collapse of Java as we know it as far as mobile development is concerned. We got to the root of the topic to see how Kotlin VS Java fares so that you are able to see how the two stack up against each other and who is the winner.
Kotlin VS Java Performance
When you choose a programming language for development purposes, the most important aspects to consider is the performance, we need to determine which language makes the apps work better. The byte code structure is easily comparable with that of Java, which can make apps run equally faster than the one written in Java. So looking at the surface there is clearly no frontrunner in this category. However, when we look closely, we are able to see that Kotlin provides full support for inline functions which enables the code that incorporates lambdas to run much faster than the one written in Java. Having said this, ultimately the code that is written by developers will majorly decide how fast the app will run. This is simply because the byte code is very similar.
Kotlin can be the key in order to make your development teams function like well oiled machines. A class that consists of 50 lines of code when using Java can only be written with a single line of code using Kotlin. When we look at the history of Kotlin, especially for which purpose it was invented by JetBrains, the major goal was to increase the productivity levels, yet it was still not possible to rewrite everything using Kotlin. That is the sole reason why it was made operational with Java. For example, Java Frameworks can work together and interoperate with Kotlin libraries.
Kotlin VS Java Android Development
It has been no secret that pretty much all Android app is developed using Java. However here are a few of the main reasons why you should consider using Kotlin:
Java has become OutDated

: Java has not been able to keep up with the times, and that too even with the release of Java 8, and because of this, many experts consider this to be a monumental leap for them. Still, Android only supports just a handful of Java 8 features, so this needs to be clear about how developers can take full advantage of this platform.

Language Issues

: Java's language issues have been able to receive a lot of attention with respect to things such as null-safety, no extendibility and it even does not support functional programming features.

Syntax Issues:

When we directly compare to some of the more modern platforms that are out there, what really stands out is how verbose the language is. This another disadvantage in terms of how outdated the language really is.
Kotlin Advantages
If the above-listed reasons are not convincing enough, there are many more features that Android development services are taking the benefit from. Since Kotlin requires fewer lines of code this makes it much safer to use than Java because using this improves the readability and enables engineers to handle the code much more efficiently. This reduces the likelihood of making a mistake while writing the code, and the compiler makes it much easier to discover bugs in the code and eliminate runtime errors. All of this makes errors less costly and very easy to fix.
With Kotlin the code base is much smaller and this helps to improve the code clarity and quality since this can make technical debt avoidable. If developers are running late on a specific deadline, they often cut corners as far as programming is concerned. This makes compromises on the quality of code being produced and thus hampers productivity. The good news is that using a smaller code base all of these problems can be avoided if everything is implemented correctly. This is another side effect of the conciseness that Kotlin brings to the table. In general, if the developers get fewer things to write, the fewer mistakes they are likely to commit.
The development community of Kotlin is growing day by day. It is an open community that is highly responsive. Thus this enables the flow of information and expertise from one developer to another to get the most demanding and challenging questions answered. There are many resources that are available to developers for sharpening their skills and there are thousands of questions on StackOverflow regarding Kotlin and how to use it, thus making it a wonderful resource to use when it comes to usability.
Conclusion
:
It is indeed that Kotlin is the future for Android app development. With its abundance of community support and learning materials that you can find online, app developers can use Kotlin to develop apps for the Android platform. Kotlin is considered a successor to Java for Android app development.  You can get multiple benefits when you use Kotlin for your android app. You can also hire java developer in Dubai for your android app development. If you are looking to develop an Android app for your business then you should contact us at enquiry@nimapinfotech.com with your requirements. We have the most talented developers ready to be taken onboard for your development project endeavors.